UPDATE 7/24/21 – TENTATIVE DATE/PLANS SET
Saturday, September 25.  Meet @ 100 West Court @ 5:30 PM or at restaurant @ 6PM.
Dinner reservations @ Limoncello's at 6PM (see notes below)- private dining room reserved.
Back to 100 West Court for fellowship, desserts & snacks, coffee/tea/soft drinks, piano hymn sing
For those unable to attend and want to join in and see everyone, we can do live video stream from my office @ 9PM if interest.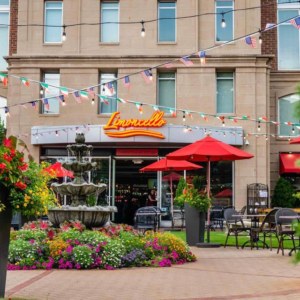 Hey everyone.  Thought it would be easier to do a post update on one of my website pages (hidden from public) re: a tentative date for a 2021 gathering in Greenville.  From input on the Messenger Thread, I am seeing Saturday, September 25 as possibly the best date; Clemson is @ NCState that weekend so local traffic will not be as hectic.  Below are some thoughts/offerings as to gathering spot(s), etc.  but really want everyone's input.
More than welcome to make my place @ 100 West Court as a meeting/gathering spot; I have plenty of space for fellowship and hanging out, big kitchen, 3 full baths, etc. and close walking distance of all the downtown favorite spots including Falls Park only a block or so away for those who want to venture out.  The only drawback is parking – there are paid city garages (River St. and Poinsett) less than a block away or all the street parking spaces are free on weekends in and around my place – but first come first served.
As to dinner, one of my favorites Limoncello's is literally a few hundred yards down the hill; I can reserve the private dining room for privacy and space and we can go dutch for cost.  We can go back to my place after for dessert(s)/snacks, coffee, soft drinks, fellowship. You can check out their menu at https://www.limoncellogvl.com/
Or we can meet at another location/restaurant and possibly reserve a private room in or around Greenville first and option of coming back here after.
Gathering time is up to everyone's input – want to be sure we make convenient for those who may be traveling in from out of town.
EVERYONE'S INPUT IS WELCOMED AND APPRECIATED; just putting this out to get the dialogue started.
I will keep updating this page as input received, etc.
Love you all.
RESPONSES:
Name: Arthur(Artie)
Email: arthurtruax@gmail.com
Comments: September 25th sounds perfect as well as the other details. Randy has always been the best at planning. 100 West Court sounds perfect~surrounded with everything desired for a good reunion.